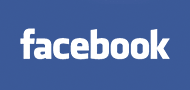 No, it isn't what you are thinking!   😛
For the past 18 months people have been pestering me to create an account on Facebook.   I'm already a huge fan of LinkedIn for business networking, but just haven't had as much interest in starting up with Facebook.    Well, about 12 months ago my wife got bitten by the Facebook bug and was then infected from head to toe.  The symptoms were diverse, but she had an acute case of "sit-at-the-computer-all-dayitis".  She was infected AND addicted!
I don't remember how or where it hit me, but I realized one of the great powers of  outsourcing is leveraging other people's specialization of resources.   My wife had become an expert at navigating Facebook and loved to comb its pages.   Seeing that she was one of the main proponents of me starting a Facebook profile I asked her if she would create an account for me and get things started.   Of all the requests I've made to her in the 8 years of marriage, this one was probably the most well received! 🙂
Before I knew it, I was on Facebook with pictures, friends, and even "pieces of flair".    My wife started inviting my offline friends and co-workers to connect.   I remember specifically one late Saturday night when I got a call from a co-worker at 11:30 pm (usually not a good sign).   I answered, "Hello?" and was greeted with a loud voice responding, "YOU CAVED!!!" i.e, "You said you weren't going to signup with Facebook and I just got your friend request!"   I simply replied with, "I've never logged into Facebook in my life… not once!"    After a few moments he understood what had happend… I had leveraged resources in a brand new way… wife outsourcing on Facebook!
In a few weeks I'll probably log into "my" account and start playing around.  It will be nice to login to Facebook and already have pictures loaded, a few "about me" statements posted, and a plethora of friends waiting for me to start poking!
So, what do you think?   Are there other aspects of social networking that can be outsourced?    I would ask, "What other ways can I outsource my wife?" but if she reads this… I'll need to outsource my funeral planning.